HVAC Contractor in Sikeston, MO
Rick Leonard Heating, AC & Plumbing offers affordable and reliable HVAC heating and plumbing services in Sikeston, MO
Rick Leonard Heating, AC & Plumbing is a local family-run HVAC and plumbing company committed to your satisfaction. We offer heating, cooling and plumbing services to residential and commercial customers in the Sikeston, MO, area.
Rick Leonard Heating originally established roots as a heating service provider specializing in heaters during the early 1960s. With Bill Leonard at the helm of the business during the time until his passing in later years. The family-operated and owned business continued growing and establishing a reputable reputation with Rick Leonard, Bill's son leading the company. Darlene Leonard proceeded to step in after Rick's passing in 2009, carrying on the legacy of the Leonard family. Darlene extended service options to clients, supporting various plumbing and carpentry needs.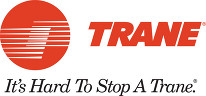 You Can Trust Our HVAC Contractor and Plumbing Expertise
The extensive years of experience and stellar reputation set Rick Leonard Heating, AC & Plumbing apart from competitors. It is also one of the only female-run HVAC companies operating in Sikeston, MO. Finding HVAC services you trust to help you with your heating, cooling, and even plumbing needs shouldn't be a daunting experience.
Why Have Your HVAC Repairs and Installations Done By Us?
We offer comprehensive services tailored to your HVAC and plumbing repair needs. If you're looking for a reliable plumbing contractor, you're at the right place.
You can enjoy the following benefits and services when you select us as your team:
We have over 50 years of experience in heating, cooling systems and plumbing.
We have a team of trained and very skilled professionals who will meet your HVAC needs on all fronts.
We operate throughout Sikeston, MO
We are affordable
We are certified
Enjoy 24/7 emergency plumbing at your service
HVAC parts, services and maintenance
Offering Heating, Air Conditioning and Plumbing Services to:
Advance, MO | Bell City, MO | Benton, MO | Bernie, MO | Catron, MO | Charleston, MO | Dexter, MO | East Prairie, MO | Kewanee, MO | Lilbourn, MO | Malden, MO | Marston, MO | Matthews, MO | Morehouse, MO | New Madrid, MO | Risco, MO | Scott City, MO | Wyatt, MO
Need a Plumbing Contractor?
If you have plumbing needs, we can help. Our plumbers are experienced with all types of plumbing specialties.
We will be there for you whether you need a new installation or repairs. Contact our skilled team in Sikeston, MO and let us help you solve your HVAC and plumbing problems.